New motoring laws we COULD see in 2017
4.8 out of 5
Our customers rate us
"EXCELLENT"
AS SEEN ON

05.01.2017
New motoring laws we COULD see in 2017

Laws will often change, evolve and sometimes even disappear completely from the statute book; so there's a good chance that, as motorists, we will see new legislation that affects the way we drive and use our vehicles in the coming 12 months.
Some changes will have been talked about and debated for some time, while others can probably be filed under the category – "in the pipeline." So what can we expect to see in 2017, will there be any major changes to the way we use the roads?
Here's a look at several new laws which have been talked about in recent months which we might, or might not, see introduced in the year ahead.
Mobile phone points increase?
Motorists caught using their mobile phones while driving will soon automatically receive six points on their licence instead of the current three and on-the-spot fines will be doubled from £100 to £200, the government has announced.
Not only will those caught get a £200 on-the-spot fine, but if they are caught twice and accrue 12 points they will automatically appear in court and face a fine of £1,000 and a driving ban of at least six months.
The consequence of this for new drivers, who by law have their licence revoked (and have to re-sit their theory and practical driving test) if they accumulate 6 points within the first 2 years of driving, is that they would lose their licence for ONE single offence of using their phone while driving.
Equally there are also consequences for all drivers who are liable to be disqualified from driving for a minimum of 6 months if they accumulate 12 penalty points for three years (commonly known as "totting up"), as with a single offence of using a mobile phone you will be half way to your allowance for a whole 3 years or for those already on 6 penalty points, using your mobile phone whilst driving would see them disqualified for 6 months on the grounds of "totting up."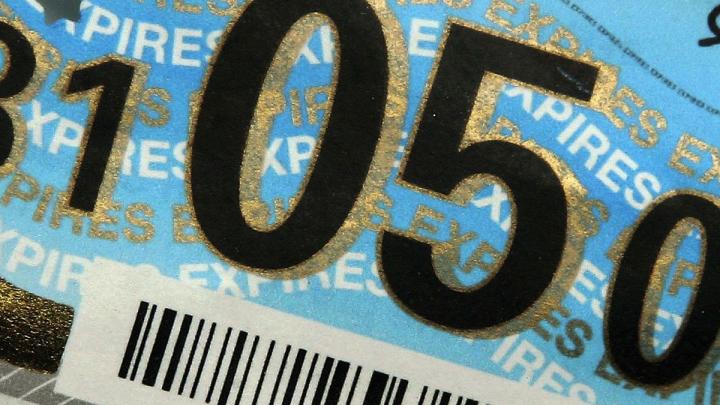 Car tax changes?
In 2017, a new three-tier system will be introduced for rates of Vehicle Excise Duty (VED).
Essentially, the changes mean that future VED rates will be on a new three-tier system from 1 April 2017. The new scheme will be based on the vehicle's emissions and list price:
Zero emissions cars won't pay any VED.
A standard rate of £140 will apply for all other cars, regardless of how high their emissions are. However, the First Year Rate (FYR) will be a sliding scale depending on how polluting a car is. The rate starts at £10 for the first year, rising to a whopping £2,000 for the worst offenders. The full list of First Year Rates can be seen here.
There will also be a premium of £310 levied on all cars with a list price in excess of £40,000 for the first five years. This will include electric and other zero emission cars.
Owners of higher polluting cars will still pay more under the new laws, but less so than the lower powered cars. It's important to emphasise that these tax changes do not apply retrospectively so only new cars bought after April 2017 will be taxed under the new system.
For example, owners of a Peugeot 208 1.2 PureTech currently pay £20 a year; after April 2017 that would rise to £140.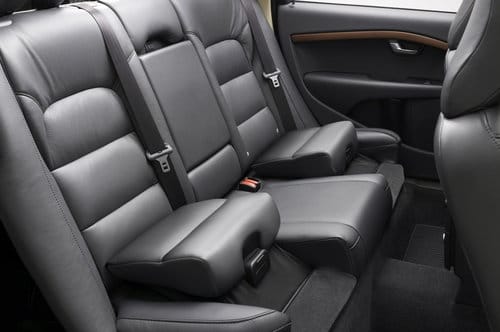 Booster seats?
As we have reported before, laws on child booster seats look set to change sometime in 2017.
Backless booster seats, which are sometimes referred to as 'booster cushions', seeking certification for sale in Great Britain must be labelled to restrict their use to children who are taller than 125cm and weigh more than 22kg.
However, the new regulations will only apply to new products entering the market and won't be applied retrospectively to products already in circulation and being used by parents, grandparents and carers.
The ban was originally expected to come into force in December 2016, but it isn't now expected to become law until March 2017.
Changes to the driving test?
After much Government consultation the following changes to the driving test are expected to come into force in 2017.
The first is an increase in the duration of the 'independent driving' element part of the test. This will see the examinee following road signs and verbal directions, from 10 to 20 minutes. The candidate will also have to follow directions from a sat-nav for part of the 20-minute drive.
The 'reverse around a corner' and 'turn in the road' manoeuvres also look likely to be replaced with more real-life scenarios like driving into and then reversing out of a parking space.
Those taking the test are also likely to be asked one of the two vehicle safety questions – known as the 'show me, tell me' questions – while the candidate is driving. These questions might include real-life scenarios such as turning on the heated rear screen.
Learner drivers in England and Wales could also be given the chance to take lessons on motorways under government plans to improve road safety. Lessons would be in a dual-control car with an approved instructor – currently drivers can only go on motorways once they have passed their practical exam.
Why Choose Us
Ranked in the top 20 law firms by Trustpilot
Nationwide Legal Coverage
Free Consultation
Fixed Fee Terms
Competitive Rates
Flexible Payment Plans
Trusted Legal Care
UK's Leading Motoring Solicitors
We have been successfully representing clients in motoring courts nationwide
Contact us for a free consultation, our expert solicitors will be able to discuss your case and advise on legal options.
Birmingham
Bradford
Bristol
Carlisle
Cardiff
Chelmsford
Huddersfield
Hull
Manchester
Liverpool
Leeds
London
Newcastle
Norwich
Nottingham
Sheffield
Request free consultation