Three young people killed or injured on our roads EVERY DAY
4.8 out of 5
Our customers rate us
"EXCELLENT"
AS SEEN ON

13.11.2014
Three young people killed or injured on our roads EVERY DAY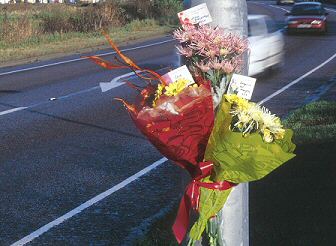 The Institute of Advanced Motorists (IAM) has claimed the number of young people killed or injured in road accidents in the UK every year is "unacceptable", following the publication of its road safety manifesto.
IAM chairman Alistair Cheyne said: 'In the last five years, more than five-and-a-half-thousand young people have been killed on our roads or had life-changing injuries.'
Incredibly that's an average of three young people dying or receiving serious injuries every day.
Mr Cheyne also explained how he felt that almost every one of these accidents was avoidable. But he also pointed out the responsibility for parents and communities to educate young drivers, claiming: "All of society has a duty to safeguard our young people."
The IAM plan to put pressure on politicians ahead of next year's general election, demanding that road safety be made part of the national curriculum, and that driving on high speed rural roads be part of driving tests for all learners.
Why Choose Us
Ranked in the top 20 law firms by Trustpilot
Nationwide Legal Coverage
Free Consultation
Fixed Fee Terms
Competitive Rates
Flexible Payment Plans
Trusted Legal Care
UK's Leading Motoring Solicitors
We have been successfully representing clients in motoring courts nationwide
Contact us for a free consultation, our expert solicitors will be able to discuss your case and advise on legal options.
Birmingham
Bradford
Bristol
Carlisle
Cardiff
Chelmsford
Huddersfield
Hull
Manchester
Liverpool
Leeds
London
Newcastle
Norwich
Nottingham
Sheffield
Request free consultation