Young Drivers use Social Media While Driving
4.8 out of 5
Our customers rate us
"EXCELLENT"
AS SEEN ON

27.05.2014
Young Drivers use Social Media While Driving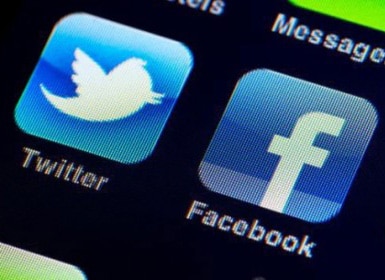 There is  increasing concern over the number of motorists who are using social media whilst driving.
According to the findings of a recent RAC survey 20% of drivers between 17 and 19-year admitted using Facebook or Twitter while driving.
With more than 6,000 16 to 24-year-olds being killed or seriously injured in 2012 alone, it highlights the concern over young people using their phones behind the wheel.
The head of roads policing in England and Wales, Chief Constable Suzette Davenport, says people are increasingly posting updates, taking photos and video calling behind the wheel.
"I'm increasingly concerned because young people are absolutely glued to their mobile technology," she said.
"Whether that's social networking or texting, people cannot afford to be doing that when they are driving."
Something even more concerning is the new craze of taking a 'selfie' while driving. This involves the driver taking a photo of themselves and posting it on a social media website.
In another survey, this time carried out by confused.com,  it was revealed that 11% of drivers admit to taking a 'selfie' whilst driving with the number being significantly greater among 17-24 year-olds.
Road safety experts have been keen to point out that using social media whilst driving is just as dangerous if not more so than using a hand-held device to make and receive calls, something that is already banned in the UK.
Why Choose Us
Ranked in the top 20 law firms by Trustpilot
Nationwide Legal Coverage
Free Consultation
Fixed Fee Terms
Competitive Rates
Flexible Payment Plans
Trusted Legal Care
UK's Leading Motoring Solicitors
We have been successfully representing clients in motoring courts nationwide
Contact us for a free consultation, our expert solicitors will be able to discuss your case and advise on legal options.
Birmingham
Bradford
Bristol
Carlisle
Cardiff
Chelmsford
Huddersfield
Hull
Manchester
Liverpool
Leeds
London
Newcastle
Norwich
Nottingham
Sheffield
Request free consultation