Calls for "radical overhaul" of London congestion charge
4.8 out of 5
Our customers rate us
"EXCELLENT"
AS SEEN ON

15.08.2014
Calls for "radical overhaul" of London congestion charge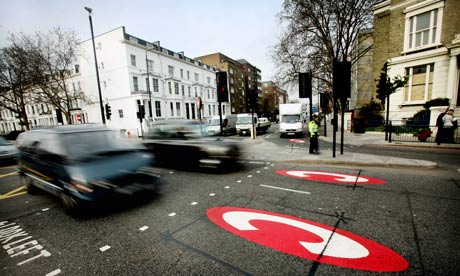 A YouGov poll has found that a 'radical overhaul of congestion charging' is needed to keep London moving in the future.
The  report, commissioned by non-profit organisation London First, shows that Londoners think congestion will only get worse – though just 29% support a price increase during the busiest periods.
The report, based on a poll of 1,055 people, calls for 'smart charging' which would mean drivers pay different amounts depending on what time of day they use the road.
London First says any enhanced scheme should ensure:
Benefits for bus passengers and cyclists, and the creation of better public spaces.
Drivers paying the charge must get more reliable journey times.
Revenue should be reinvested in the capital's transport, including roads or offset against tax reductions.
Discounts and exemptions for certain users.
The congestion charge recently increased from £10 per day to £11.50 (or £10.50 using AutoPay) and drivers of diesel vehicles face extra charges under a new Ultra Low Emission Zone (ULEZ).
Each day, London's roads see around 10 million car journeys, four million bus journeys, 500,000 cycle trips and 300,000 taxi journeys. London First chief executive, Baroness Jo Valentine said:
"This is bad news for London's competitiveness and for Londoners' overall quality of life. We need a far cleverer congestion charging regime where costs vary more based on those roads and times of day where congestion is worst."
Why Choose Us
Ranked in the top 20 law firms by Trustpilot
Nationwide Legal Coverage
Free Consultation
Fixed Fee Terms
Competitive Rates
Flexible Payment Plans
Trusted Legal Care
UK's Leading Motoring Solicitors
We have been successfully representing clients in motoring courts nationwide
Contact us for a free consultation, our expert solicitors will be able to discuss your case and advise on legal options.
Birmingham
Bradford
Bristol
Carlisle
Cardiff
Chelmsford
Huddersfield
Hull
Manchester
Liverpool
Leeds
London
Newcastle
Norwich
Nottingham
Sheffield
Request free consultation