Behind the Headlines: Driver caught travelling at 156mph on dual carriageway receives 6 month ban
4.8 out of 5
Our customers rate us
"EXCELLENT"
AS SEEN ON

13.08.2015
Behind the Headlines: Driver caught travelling at 156mph on dual carriageway receives 6 month ban

Caddick Davies Solicitors recently represented a motorist caught driving at a speed of 156 mph on a stretch of dual carriageway.
But much of the reporting centred on the fact that the driver was a professional footballer, which always makes for a good story.
Cambridge United striker Jordan Slew, 22, who appeared twice for the England under-19 team, clocked what is believed to be the fastest time recorded in Britain in three years.
The Sheffield-born footballer only slowed down to 130mph when another vehicle got in the way of his £57,050 M4 sports coupe on the A1 motorway near Sawtry in Cambridgeshire.
He pleaded guilty to speeding at Cambridge Magistrates' Court and was banned for six months and fined £1,400.
However, much of the coverage of this case focused on how a driver doing such speeds could receive such a lenient sentence of just 6 months, especially when it could have been double that.
So how did the court reach their verdict?
Here's what Senior Partner Neil Davies had to say about this particular case.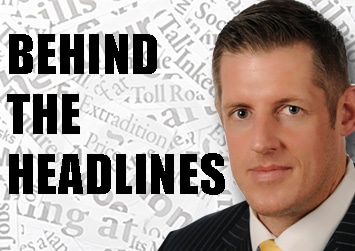 Whilst driving at such speeds can be considered dangerous and will ordinarily result in a charge of "Dangerous Driving" and a minimum 12 month disqualification.
We entered a guilty plea to the lesser charge of speeding and the driver received a fine and a disqualification from driving of 6 months.
Although, in this case, the driver was disqualified, given the nature of the offence, this was clearly an exceptional outcome.
Do you have a motoring law issue for Neil Davies to discuss? Feel free to tweet your questions to @CaddickDavies and remember to use #AskNeilDavies.
Why Choose Us
Ranked in the top 20 law firms by Trustpilot
Nationwide Legal Coverage
Free Consultation
Fixed Fee Terms
Competitive Rates
Flexible Payment Plans
Trusted Legal Care
UK's Leading Motoring Solicitors
We have been successfully representing clients in motoring courts nationwide
Contact us for a free consultation, our expert solicitors will be able to discuss your case and advise on legal options.
Birmingham
Bradford
Bristol
Carlisle
Cardiff
Chelmsford
Huddersfield
Hull
Manchester
Liverpool
Leeds
London
Newcastle
Norwich
Nottingham
Sheffield
Request free consultation