Dutch Firm Unveils Glow in the Dark Road
4.8 out of 5
Our customers rate us
"EXCELLENT"
AS SEEN ON

15.04.2014
Dutch Firm Unveils Glow in the Dark Road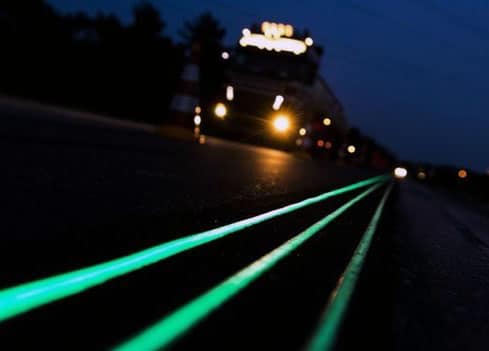 Roads in Holland can now be illuminated in the dark thanks to specially designed road markings.
The system uses a paint which contains a "photo-luminising" powder that charges up in the daytime and slowly releases a green glow at night – which could spell the end for streetlights.
Interactive artist Daan Roosegaarde teamed up with Dutch civil engineering firm Heijmans to work on the idea, with the technology being tested with an official launch due later this month on the N329 in Oss, approximately 100km south east of Amsterdam..
The markings can glow for up to eight hours in the dark once fully charged.
Speaking to the BBC last year about his plans Mr Roosegaarde said: "The government is shutting down streetlights at night to save money, energy is becoming much more important than we could have imagined 50 years ago. This road is about safety and envisaging a more self-sustainable and more interactive world."
Why Choose Us
Ranked in the top 20 law firms by Trustpilot
Nationwide Legal Coverage
Free Consultation
Fixed Fee Terms
Competitive Rates
Flexible Payment Plans
Trusted Legal Care
UK's Leading Motoring Solicitors
We have been successfully representing clients in motoring courts nationwide
Contact us for a free consultation, our expert solicitors will be able to discuss your case and advise on legal options.
Birmingham
Bradford
Bristol
Carlisle
Cardiff
Chelmsford
Huddersfield
Hull
Manchester
Liverpool
Leeds
London
Newcastle
Norwich
Nottingham
Sheffield
Request free consultation