Drivers may have been wrongly prosecuted after drink drive tests – What you need to know
4.8 out of 5
Our customers rate us
"EXCELLENT"
AS SEEN ON

20.02.2017
Drivers may have been wrongly prosecuted after drink drive tests – What you need to know

Testing services believe there are as many as 484 suspected cases of manipulation of blood samples
Hundreds of suspected drink-drivers may have been wrongly prosecuted after it emerged their blood samples could have been tampered with according to the Liverpool ECHO.
Randox Testing Services believe there are as many as 484 suspected cases of manipulation at its Manchester office and the Crown Prosecution Service says it is now reviewing hundreds of court cases to see if "compromised data" affected them.
Two scientists at a lab used by more than half of UK police forces have been quizzed over alleged tampering.
The two men, aged 47 and 31, were arrested on suspicion of perverting the course of justice and bailed. The Home Office has said: "The matter is being urgently investigated by the Forensic Science Regulator and UK Accreditation Service."
Chief Constable Debbie Simpson, of the National Police Chiefs Council, told Mirror Online: "We've been made aware of a quality failure with Randox, which is being investigated. A criminal inquiry has been launched by Greater Manchester Police and Randox has provided each force with a list of cases that could have been affected."
Randox, which describes itself as a "global leader in healthcare diagnostics", was founded in Northern Ireland in 1982 by medical scientist Dr Peter Fitzgerald. It also provides health checks and runs a series of health screenings which involve testing urine and blood samples and looking at physical measurements to check for and prevent illness.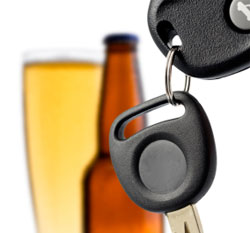 So how might this incident affect you if you have been caught drink driving and what might it mean to drivers in the future? Senior Partner at Caddick Davies, Neil Davies, explains more…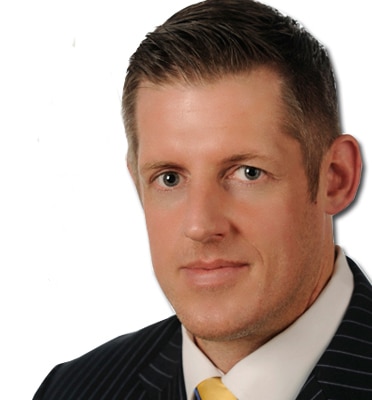 "Whilst in the majority of cases drivers will be asked to provide an evidential specimen of breath at the police station to prove whether or not they are above the legal drink drive limit, in some cases a specimen of blood may be taken.
"Historically if a person provided a specimen of breath which was above the legal drink drive limit (35mg) but below 50mg, the police would allow a person the option to provide an alternative specimen of blood (the legal limit for alcohol in which is 80mg), however this provision was repealed in April 2015, so that now a person will only be asked to provide a specimen of blood if there is some reason that they are unable to provide a specimen of breath (e.g. that they are unwell).
"In all cases where a specimen of blood is provided the specimens are then sent off to a lab for testing, in this case Randox, and the result will ultimately determine whether or not a person is prosecuted and often convicted for an offence of "drink driving" which carries a mandatory period of disqualification of 12 months and often far higher depending upon the blood alcohol level.
"The effect of anyone tampering with the results of these specimens to provide false positive results or perhaps higher readings, as it appears has happened in this case, is therefore that innocent people may have been convicted or at best that the convictions of all of those people who provided specimens to the lab in question (and dealt with by the individuals in question) are unsafe.
"For any person that has been affected, it may be that the Crown Prosecution Service of its own volition seeks to correct any such errors once the full extent of these issues are known and for anyone who believes that they may have been affected they should seek specialist legal advice.
"Whilst no one wishes to encourage anyone to drink and drive and we must all adopt a responsible approach to such things, these events are perhaps a lesson that everything is not always what it seems and that if you are unsure of something then you should seek specialist legal advice."
Need the advice of a respected motoring solicitor? Then contact Caddick Davies today for a FREE consultation
All calls to us are free and without obligation then we will propose a strategy as to how to approach your case in order to achieve the best possible outcome. So call us on 03334 432 366 today.
Why Choose Us
Ranked in the top 20 law firms by Trustpilot
Nationwide Legal Coverage
Free Consultation
Fixed Fee Terms
Competitive Rates
Flexible Payment Plans
Trusted Legal Care
UK's Leading Motoring Solicitors
We have been successfully representing clients in motoring courts nationwide
Contact us for a free consultation, our expert solicitors will be able to discuss your case and advise on legal options.
Birmingham
Bradford
Bristol
Carlisle
Cardiff
Chelmsford
Huddersfield
Hull
Manchester
Liverpool
Leeds
London
Newcastle
Norwich
Nottingham
Sheffield
Request free consultation