Motorist Banned after Driving Through Puddle
4.8 out of 5
Our customers rate us
"EXCELLENT"
AS SEEN ON

07.03.2014
Motorist Banned after Driving Through Puddle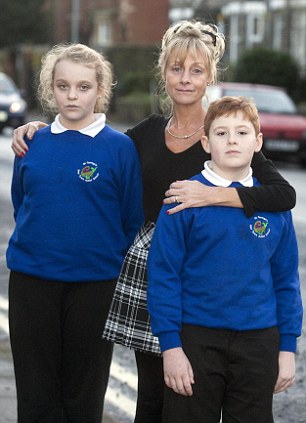 A driver has been handed a ban and fined £500 after he drove through standing water, soaking a mother and her children as they walked to school.
Samuel Lees, 22, was prosecuted after he was seen by a police officer creating a 'large wave' that left the children screaming as they were soaked to the skin in Essex earlier this year.
As well as a fine, magistrates gave the shop worker six penalty points, which means that as a new driver he will lose his licence. Under new rules anyone receiving six points within two years of passing their test has their licence revoked.
But Debbie Pugh, the mother of two who was drenched in the incident, thinks the punishment was a little too harsh.
"I don't think that is fair at all," she said. "I think they must have wanted to make an example of him. But a slap on the wrist would have been sufficient.
"Perhaps he could have gone on a driver awareness course, but what he has got from the court is really quite harsh. I would not wish that fine on anybody."
But PC Mark Hercules, the traffic policeman who was following Lees in Colchester disagreed: "The vehicle was driven through the puddle at a relatively fast speed making no attempt to slow down or avoid it," he said.
"As a consequence, a large wave of water absolutely soaked the children and their parents. We could hear the screams from the children as they got drenched in the cold, dirty rainwater.
"The motorist drove off but fortunately, I was able to witness the whole incident as his actions caused distress to the young children."
Lees, who has been driving for less than a year, will have to pass both his theory and driving test again before he can regain his licence.
Chelmsford magistrates also ordered him to pay £90 court costs and a £50 victim surcharge on top of his £500.
Last night, he said the loss of his licence meant he faced losing his job because he uses his red VW Polo to drive to work in Chelmsford, 25 miles from his home in Colchester.
'I did not mean to splash the family," he said.
'I knew there was a police car behind me, so why would I do something like that on purpose when they were following?
Why Choose Us
Ranked in the top 20 law firms by Trustpilot
Nationwide Legal Coverage
Free Consultation
Fixed Fee Terms
Competitive Rates
Flexible Payment Plans
Trusted Legal Care
UK's Leading Motoring Solicitors
We have been successfully representing clients in motoring courts nationwide
Contact us for a free consultation, our expert solicitors will be able to discuss your case and advise on legal options.
Birmingham
Bradford
Bristol
Carlisle
Cardiff
Chelmsford
Huddersfield
Hull
Manchester
Liverpool
Leeds
London
Newcastle
Norwich
Nottingham
Sheffield
Request free consultation