Motorists who photographed crash face prosecution
4.8 out of 5
Our customers rate us
"EXCELLENT"
AS SEEN ON

12.08.2014
Motorists who photographed crash face prosecution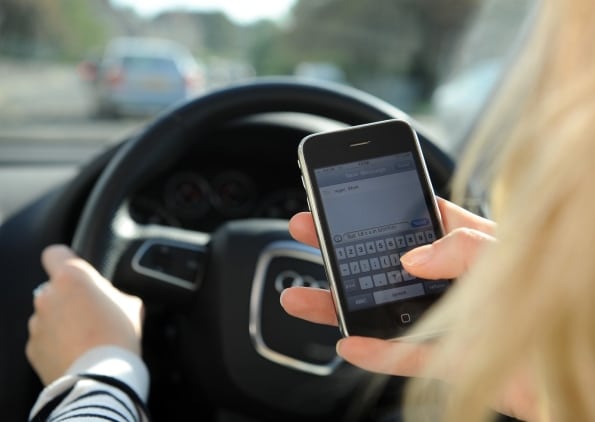 Four drivers will be sent a notice of intended prosecution for driving without due care and attention or without consideration for other road users after they took photographs of a road traffic accident on the M5 in Gloucestershire.
A caravan collided with the central reservation of the M5 southbound, close to Michaelwood services and blocked the third lane at about 3.20pm on Monday, July 28 and Police have heavily criticised drivers who used their mobile phones to photograph or video the aftermath of the crash.
While officers stood at the scene awaiting the recovery of the vehicle, they noted 12 motorists acting irresponsibly.
In some cases the actions of the drivers caused other road users to take evasive action.
The others will be sent warning letters regarding their use of a mobile phone.
PC Shelley Holloway explained: "We were dealing with a caravan that had overturned.
"Thankfully nobody was injured in the collision. However the actions of several motorists who drove through the scene showed no regard for their own or of other people's safety, as they used their mobile phones to record or video the wreckage as they passed.
"In doing so, they were not in proper control of their vehicle. They slowed down causing motorists behind them to brake or take evasive action and slow the flow of traffic that was already heavily congested.
"One of the causes of serious injury and fatal collisions is the use of mobile telephones. We urge motorists to switch off their telephones and lock them away if they feel temptation is too great whilst they are driving. You can only legally use your phone if mounted on a fixed point and hands free kit is used, however it is still as distracting as talking to a passenger."
Why Choose Us
Ranked in the top 20 law firms by Trustpilot
Nationwide Legal Coverage
Free Consultation
Fixed Fee Terms
Competitive Rates
Flexible Payment Plans
Trusted Legal Care
UK's Leading Motoring Solicitors
We have been successfully representing clients in motoring courts nationwide
Contact us for a free consultation, our expert solicitors will be able to discuss your case and advise on legal options.
Birmingham
Bradford
Bristol
Carlisle
Cardiff
Chelmsford
Huddersfield
Hull
Manchester
Liverpool
Leeds
London
Newcastle
Norwich
Nottingham
Sheffield
Request free consultation