One in five likely to drink and drive this Christmas
4.8 out of 5
Our customers rate us
"EXCELLENT"
AS SEEN ON

28.11.2014
One in five likely to drink and drive this Christmas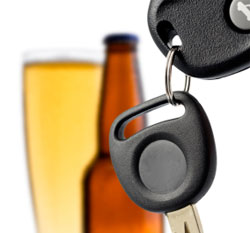 A study commissioned by Manchester based insurance firm insurancerevolution.co.uk has revealed that one in five motorists admit they are likely to drink-drive this Christmas.
Of the 2,000 drivers surveyed one in five believe there is a good chance they will drive after a drink this December with most giving 'feeling fine to drive' as a reason, while others admit it's 'easier and cheaper' than getting a taxi home.
And it seems men are most likely to drink-drive, with one in four male drivers admitting they are likely to do so this Christmas, compared to just one in seven women.
Further research revealed that more than a quarter of drivers have confessed to knowingly driving over the limit at Christmas.
Young drivers are the most likely to drink-drive this Christmas, with 30% of those aged between 18 and 24 admitting they will probably do so at some point during the upcoming festive period.
Other interesting points revealed in the survey were;
30% of drivers have gone out with the intention of staying sober, only to give into to peer pressure and have a few drinks.
More than half of those who admitted to having a drink said they still drove home.
One in seven drivers admitted to drink-driving because they live in a rural area.
Mark Rigby, head operating officer at Insurance Revolution, said: 'Drivers need to be provided with a lot more information about the drink drive limit.
'It can be confusing for drivers to understand what the measure is and how what they are drinking correlates to that.  We have to make sure drivers have clear information available to them.'
Why Choose Us
Ranked in the top 20 law firms by Trustpilot
Nationwide Legal Coverage
Free Consultation
Fixed Fee Terms
Competitive Rates
Flexible Payment Plans
Trusted Legal Care
UK's Leading Motoring Solicitors
We have been successfully representing clients in motoring courts nationwide
Contact us for a free consultation, our expert solicitors will be able to discuss your case and advise on legal options.
Birmingham
Bradford
Bristol
Carlisle
Cardiff
Chelmsford
Huddersfield
Hull
Manchester
Liverpool
Leeds
London
Newcastle
Norwich
Nottingham
Sheffield
Request free consultation