Speed cameras cost motorists £22 million
4.8 out of 5
Our customers rate us
"EXCELLENT"
AS SEEN ON

04.07.2014
Speed cameras cost motorists £22 million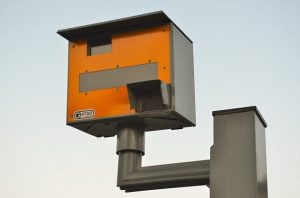 Speed cameras cost motorists £22million in fines in 2013, it has been revealed.
And where was the place where most motorists were caught? Junction 25 on the M60 in Greater Manchester.
The camera there snapped 9,326 speeding vehicles in 2013, that's almost 26 per day
The fines generated by the cameras are also thought to have raked in £189,140.
It's not just being caught flouting regular speed limits that have annoyed motorists
Figures also show 15% of drivers who got tickets in 2013 were caught out by altered speed limits, introduced by nine out of 10 councils last year.
Car insurance firm LV= used a Freedom of Information request to find the busiest and most lucrative of Britain's estimated 3,353 fixed speed cameras.
Police and council data showed that some 400,000 fixed penalty notices for speeding and 73,944 summonses were issued last year, which cost motorists around £22million in fines.
On an average day, it is estimated that there is now a fixed or mobile camera in operation for every 67 miles of British road.
Since 2009, one in seven motorists (14%) have been caught speeding and 22 per cent of these have been caught more than once.
John O'Roarke, managing director of LV= car insurance, said: "It can be easy for motorists to become complacent when they get behind the wheel, especially when they drive on the same roads day in and day out.
"However, it's important that drivers always concentrate on the road so they can spot any new road signs, changes in speed limits, and are aware of what other motorists are doing." 
Why Choose Us
Ranked in the top 20 law firms by Trustpilot
Nationwide Legal Coverage
Free Consultation
Fixed Fee Terms
Competitive Rates
Flexible Payment Plans
Trusted Legal Care
UK's Leading Motoring Solicitors
We have been successfully representing clients in motoring courts nationwide
Contact us for a free consultation, our expert solicitors will be able to discuss your case and advise on legal options.
Birmingham
Bradford
Bristol
Carlisle
Cardiff
Chelmsford
Huddersfield
Hull
Manchester
Liverpool
Leeds
London
Newcastle
Norwich
Nottingham
Sheffield
Request free consultation