'Stealth' speed cameras catch almost 700 drivers in two months
4.8 out of 5
Our customers rate us
"EXCELLENT"
AS SEEN ON

16.01.2015
'Stealth' speed cameras catch almost 700 drivers in two months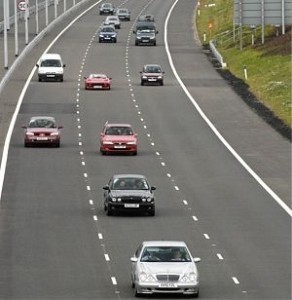 It's thought that new 'smart' speed cameras on the M25 have already caught almost 700 speeding drivers in just two months – and they could be rolled out to more motorways across the country.
The devices, which use digital technology, have been introduced on one section of London's orbital motorway between junctions five and six in Kent to catch motorists breaking the 70mph speed limit.
The new gantry models are painted grey to make them harder to spot than the standard yellow,  and it appears they are working – with 668 drivers receiving fines since they were introduced last year.
Of those, 148 penalties related to drivers exceeding 40 to 60mph variable speed limits, but the majority, 520, were for breaking the 70mph limit, The Times reported.
More of the devices, which have been dubbed 'stealth cameras', were installed on a northern stretch of the M25 before Christmas, and are set to be rolled out to parts of the M1, M3, M6 and M60.
It means that thousands of motorists could be at risk of paying out at least £100 in fines and getting points on their licence if they stray over the limit.
It is part of a plan by the Highways Agency to expand 'smart' motorways and so ease the flow of traffic. Other steps include using the hard shoulder as an extra lane at peak periods.
The cameras, which use front and rear-facing cameras to verify speed can scan four lanes at a time. But they have been criticised by motoring organisations, who say the move is designed to raise income through fines and is not about road safety.
They also claim that drivers will be penalised for driving only marginally over the speed limit on stretches of the motorway that have previously been unpoliced.
Why Choose Us
Ranked in the top 20 law firms by Trustpilot
Nationwide Legal Coverage
Free Consultation
Fixed Fee Terms
Competitive Rates
Flexible Payment Plans
Trusted Legal Care
UK's Leading Motoring Solicitors
We have been successfully representing clients in motoring courts nationwide
Contact us for a free consultation, our expert solicitors will be able to discuss your case and advise on legal options.
Birmingham
Bradford
Bristol
Carlisle
Cardiff
Chelmsford
Huddersfield
Hull
Manchester
Liverpool
Leeds
London
Newcastle
Norwich
Nottingham
Sheffield
Request free consultation