Tax Disc Changes: What you need to Know
4.8 out of 5
Our customers rate us
"EXCELLENT"
AS SEEN ON

01.10.2014
Tax Disc Changes: What you need to Know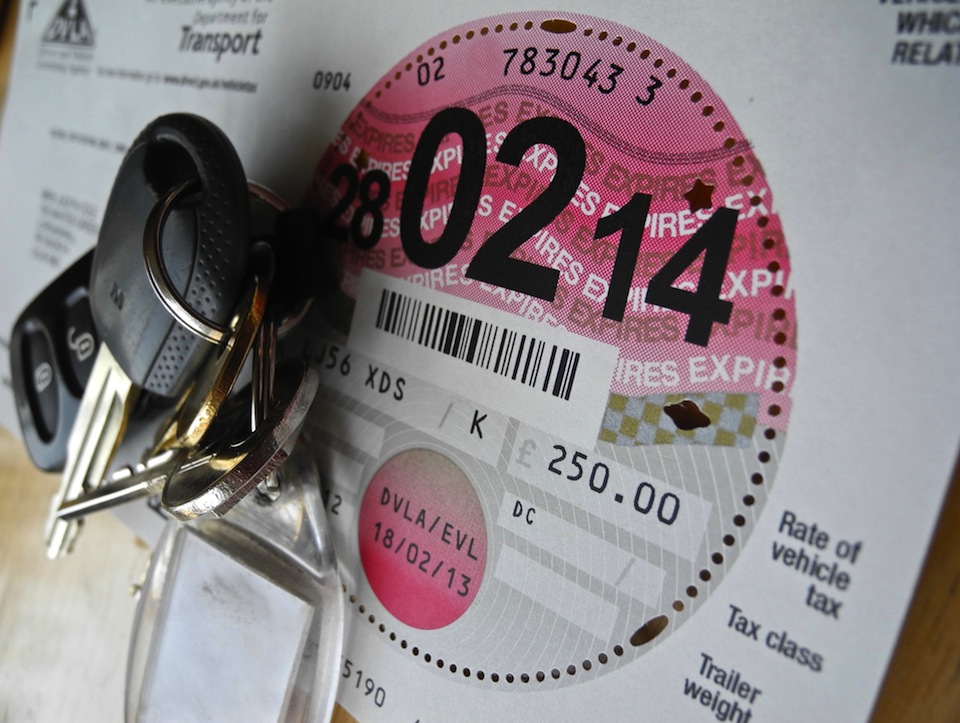 Unless it's your birthday, October 1st will probably mean very little to you. But if you are a motorist, the date is extremely significant.
This autumn the paper tax disc will be replaced for good and from the first day of October the DVLA will be replacing the rather old fashioned way of proving you've paid your car tax, in favour of an online database.
Paper tax discs were first introduced in 1921 and changing to a digital system is expected to cost around £8 million to complete. But it's thought the change could ultimately save the government around £2 million in administration costs.
Here's a quick look at how this change will affect how you tax your vehicle.
Do I still have to pay tax on my vehicle?
Absolutely yes! You may not have a physical tax disc to put on your window now, the law still requires you pay tax on the vehicle. As of the 1st of October you won't need to display the paper disc, though it's worth holding on to for the time being – just in case there is any confusion.
How do I pay road tax now?
You can choose to pay your road tax annually, each six months or even monthly. This can be done by going to your local Post Office or even on the DVLA website. Remember though, the direct debit option can only be started from November 1st. Should you wish you can pay the annual amount in full by going to www.DVLA.co.uk.
How will anyone know if I've taxed my vehicle?
The DVLA keep a database of the tax paid on every vehicle, and the Police can check this to make sure you're up to date on your payments. Traffic cameras will also actively cross-reference number plates with untaxed vehicles.
My road tax doesn't expire for a while yet, what do I need to do?
Nothing straight away. You can even take your paper tax disc off your car windscreen if you want to. Your existing road tax will remain valid until its expiry date, at which point you can renew it using the new system.
What happens if I sell my car or buy a second hand vehicle?
The days of buying a second hand car already taxed as vehicle tax ceases to transfer with ownership of the car as of October 1st. You'll need to tax it yourself. If you sell your car you have to tell the DVLA, and they'll give you a refund for any full months you have remaining. However, if you're even a day into a month, you don't get that back.
How will the authorities enforce the new road tax system?
Automatic number plate recognition (ANPR) cameras, which track all cars, will catch those who haven't paid up. The police can look up registration numbers on the Police National Computer system and anyone who hasn't paid their road tax will face fines of up to £1,000.
What about classic cars and other tax-exempt vehicles?
If you own a car which is exempt from vehicle excise duty you will not have to pay anything, but you will still need to register each year on the DVLA website.
What about driving abroad?
Most European countries require some form of tax disc or sticker on the windscreen and it has been feared that that foreign police might look closely at vehicles not displaying any form of documentation. However, the British government says that the European authorities have been told about the changes.
How do I know if my vehicle is taxed correctly?
You can look up the tax status of any vehicle by using DVLA's Vehicle Enquiry System. You will also still be sent a renewal reminder when your vehicle tax is due to expire just like in previous years.
And if my car is off the road?
If your vehicle is registered as off the road (SORN) you'll already need to inform the DVLA anyway. Now you'll automatically receive a refund, but again, only for any full months' tax remaining.
Why Choose Us
Ranked in the top 20 law firms by Trustpilot
Nationwide Legal Coverage
Free Consultation
Fixed Fee Terms
Competitive Rates
Flexible Payment Plans
Trusted Legal Care
UK's Leading Motoring Solicitors
We have been successfully representing clients in motoring courts nationwide
Contact us for a free consultation, our expert solicitors will be able to discuss your case and advise on legal options.
Birmingham
Bradford
Bristol
Carlisle
Cardiff
Chelmsford
Huddersfield
Hull
Manchester
Liverpool
Leeds
London
Newcastle
Norwich
Nottingham
Sheffield
Request free consultation