Drink Drivers Arrested During World Cup
4.8 out of 5
Our customers rate us
"EXCELLENT"
AS SEEN ON

20.06.2014
Drink Drivers Arrested During World Cup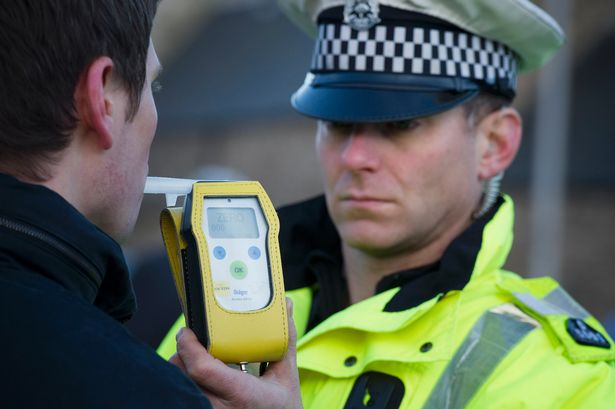 Police have arrested more than 150 motorists in the north west alone during their crackdown on World Cup drink-drivers.
Since the beginning of June, officers have breathalysed more than 3,000 people across the Greater Manchester area to stop drunken fans who have been watching the match from getting behind the wheel.
153 people have so far been held, including 24 under the age of 25.
Greater Manchester Police together with North West Ambulance Service, Greater Manchester Fire & Rescue Service and Drivesafe launched their summer drink drive operation at the beginning of June.
Posters encouraging customers to have 'none for the road' were also put up in pubs and police are using social media to spread their message.
Inspector Matt Bailey-Smith from the ANPR Intercept Unit said: "It is absolutely appalling that in 2014 we still have to remind people not to drink and drive but as the latest arrest figures show, there are still far too many people prepared to put their life on the line for the sake of a drink.
"Whatever the excuse to drink, there is absolutely no excuse to drive. People have a choice and should either plan how to get themselves home or have none for the road.
"Any amount of alcohol can affect your ability to drive and getting behind the wheel the morning after can be just as dangerous as driving the night before which is why our officers don't stop at the final whistle."
Why Choose Us
Ranked in the top 20 law firms by Trustpilot
Nationwide Legal Coverage
Free Consultation
Fixed Fee Terms
Competitive Rates
Flexible Payment Plans
Trusted Legal Care
UK's Leading Motoring Solicitors
We have been successfully representing clients in motoring courts nationwide
Contact us for a free consultation, our expert solicitors will be able to discuss your case and advise on legal options.
Birmingham
Bradford
Bristol
Carlisle
Cardiff
Chelmsford
Huddersfield
Hull
Manchester
Liverpool
Leeds
London
Newcastle
Norwich
Nottingham
Sheffield
Request free consultation