I've received a speeding ticket, but how can I prove who was driving? #AskNeilDavies
4.8 out of 5
Our customers rate us
"EXCELLENT"
AS SEEN ON

14.04.2015
I've received a speeding ticket, but how can I prove who was driving? #AskNeilDavies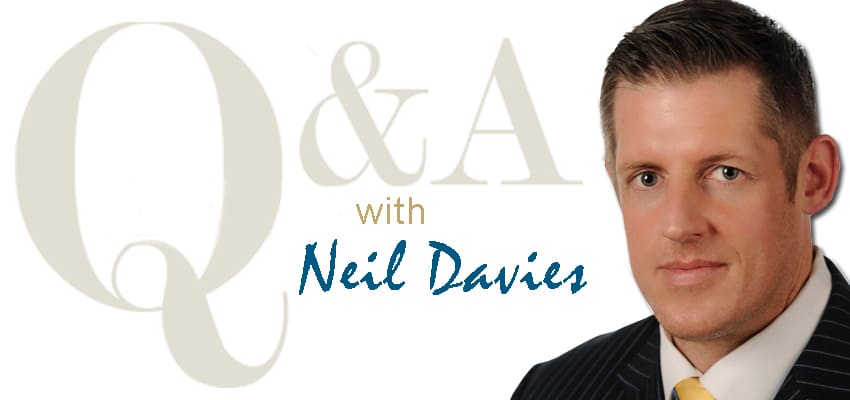 Neil Davies is a senior partner at Caddick Davies motoring solicitors and has a wealth of knowledge when it comes to all motoring related legal issues. This is your chance to get some first hand, valuable information on any motoring queries you might have.
In this edition, Neil answers questions from a motorist who was caught on a speed camera as well as looking at the issue of changes to the driving licence that come into effect later this year.
Q. I have received a speeding ticket after my car was caught on a mobile camera. My husband and son also drive this car, and we are not sure which one of us was driving at the time. What should I do?
Neil says: "The law requires that when asked by the police, the registered keeper of a motor vehicle must provide information as to the identity of the driver of the vehicle at any point in time.
If you do not know who the driver of your vehicle was, it will be for you to prove that you do not know who the driver was and that you have done everything that you can to identify the driver. This will require you to speak to each of the possible drivers, in this case your husband and son, and also to look at things such as the location of the offence and petrol receipts. If after doing all of these things you still not know who the driver was, you should write to the police providing the names of each possible driver and explaining what you have done in an effort to identify the driver.
If a person does not identify the driver and cannot show that they have done everything in their power to identify the driver, then they will commit the offence of "failing to provide driver information" which attracts 6 penalty points and a fine of up to £1,000.
This offence is often more serious than the original offence to which the notice related and therefore great care should be taken when responding to such requests."
Q. I've heard paper driving licences are no longer valid from June, is this true and can I destroy mine now?
Neil says: "Well yes, this is the case. But there are a couple of things that you need to be aware of and should be very clear about before you destroy anything.
From 8 June 2015, the paper counterpart that is issued along with your photocard licence will no longer be issued by the DVLA. Any penalty points and the status of your driving licence won't change. Rather than being printed on paper, any penalty points (endorsements) will now be recorded on the DVLA's central driver database instead.
However if you still hold the old form of paper licence that was issued before 1998 (which does not have a paper counterpart), this will remain valid and you should NOT destroy it."
Have you got a motoring related question you want to put to Neil?
Simply tweet your question to @CaddickDavies and don't forget to use the hashtag #AskNeilDavies.
Why Choose Us
Ranked in the top 20 law firms by Trustpilot
Nationwide Legal Coverage
Free Consultation
Fixed Fee Terms
Competitive Rates
Flexible Payment Plans
Trusted Legal Care
UK's Leading Motoring Solicitors
We have been successfully representing clients in motoring courts nationwide
Contact us for a free consultation, our expert solicitors will be able to discuss your case and advise on legal options.
Birmingham
Bradford
Bristol
Carlisle
Cardiff
Chelmsford
Huddersfield
Hull
Manchester
Liverpool
Leeds
London
Newcastle
Norwich
Nottingham
Sheffield
Request free consultation