1 in 5 learner drivers already has penalty points
4.8 out of 5
Our customers rate us
"EXCELLENT"
AS SEEN ON

27.06.2014
1 in 5 learner drivers already has penalty points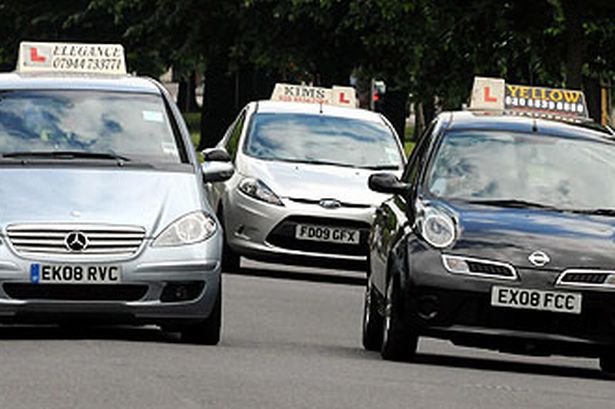 Thousands of learner drivers have already been given penalty points for speeding and going through red lights even before they pass their test.
Almost 54,000 people with provisional licences currently have penalty points on their licence with the majority being for speeding offences as well as penalty points for not having any insurance or driving carelessly.
But it begs the question; who should be to blame if a learner driver commits an offence?
In a survey of 1,000 motorists carried out by insurance comparison company Confused.com, a third of people believe driving instructors or the person accompanying learners should be responsible if learners are penalised, while more than one in ten believe that they should take the points – despite this being illegal.
Neil Greig, director of policy and research at the Institute of Advanced Motorists (IAM) said: "It is incredibly shocking that so many new drivers are accumulating points especially before officially passing their test. The one positive aspect is that bad driving is being spotted and prosecuted."
Data from the DVLA revealed 53,988 learners with provisional licences currently have penalty points, and research by confused.com found 60% of these are for speeding, while a further 43% were for jumping a red light.
Gemma Stanbury of Confused.com said: "We're aware that people might make mistakes along the way as they learn to drive, however practicing road safety is an important part of the process, and picking up bad habits such as speeding or jumping lights before officially passing your driving test is never a good way to start."
The recent revelation highlights the issue of learner drivers being able to accumulate penalty points, something that many motorists are unaware of.
One in three people do not realise they can get points while learning to drive and 40% were not aware that if they accumulate six points in their first two years of driving they will automatically lose their licence.
More than a third of all drivers in the UK have received penalty points at some stage and 22% of these admitted they had incurred penalties before they had passed their test.
Following the findings, 17% of people said theory tests should be made tougher to make the roads safer and make learners more aware of the rules.
Why Choose Us
Ranked in the top 20 law firms by Trustpilot
Nationwide Legal Coverage
Free Consultation
Fixed Fee Terms
Competitive Rates
Flexible Payment Plans
Trusted Legal Care
UK's Leading Motoring Solicitors
We have been successfully representing clients in motoring courts nationwide
Contact us for a free consultation, our expert solicitors will be able to discuss your case and advise on legal options.
Birmingham
Bradford
Bristol
Carlisle
Cardiff
Chelmsford
Huddersfield
Hull
Manchester
Liverpool
Leeds
London
Newcastle
Norwich
Nottingham
Sheffield
Request free consultation