Christmas drink-drive campaign launched on Merseyside
4.8 out of 5
Our customers rate us
"EXCELLENT"
AS SEEN ON

02.12.2014
Christmas drink-drive campaign launched on Merseyside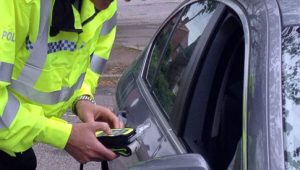 Merseyside Police launched their Christmas drink- and drug-driving campaign on December 1st.
Patrols will be stepped-up throughout the month of December, and officers are on the lookout for what have become known as morning-after motorists, or those who get behind the wheel after drinking or taking drugs the night before.
This year's campaign coincides with the 50th anniversary of the first public drink-driving information film and new research from the Government's 'THINK!' campaign shows how attitudes towards drink driving have changed in the past 50 years.
"Attitudes towards drink driving have changed," said Sergeant Paul Mountford from the roads policing unit.
"This is reflected in the fact that the numbers of people drink-driving is falling and that it has become socially unacceptable to do so.
"However, the number of people driving under the influence of illegal or prescribed drugs is known to be increasing and what we'd like to see is that getting behind the wheel of a car after taking drugs is also socially unacceptable."
During last year's Christmas drink driving campaign, 8,401breath tests were carried out with a total of 198 drivers failing the test.
And during the same period, 82 drug-impairment tests were carried out, with 14 drivers failing.
"Our message to drivers is not to drink or take drugs and then drive, just simply pre-plan your evenings out. Use public transport or have a designated non-drinking driver," said Sergeant Mountford.
"We have more officers than ever this year who are trained to identify those drivers under the influence of drugs."
Why Choose Us
Ranked in the top 20 law firms by Trustpilot
Nationwide Legal Coverage
Free Consultation
Fixed Fee Terms
Competitive Rates
Flexible Payment Plans
Trusted Legal Care
UK's Leading Motoring Solicitors
We have been successfully representing clients in motoring courts nationwide
Contact us for a free consultation, our expert solicitors will be able to discuss your case and advise on legal options.
Birmingham
Bradford
Bristol
Carlisle
Cardiff
Chelmsford
Huddersfield
Hull
Manchester
Liverpool
Leeds
London
Newcastle
Norwich
Nottingham
Sheffield
Request free consultation