Behind the Headlines: New speeding guidelines explained
4.8 out of 5
Our customers rate us
"EXCELLENT"
AS SEEN ON

30.03.2017
Behind the Headlines: New speeding guidelines explained

Drivers found guilty of the most serious speeding offences could face harsher penalties under new sentencing guidelines, but some confusion still surrounds the new law change.
Stricter punishment for drivers committing the most serious of offences came into effect on April 24, but this doesn't necessarily tell the whole story.
The decision has been made in an attempt to deter motorists from speeding by increasing fines by a further 50 per cent and the guidelines will be used to sentence adult offenders in all magistrates' courts in England and Wales; with the new stricter rules meaning the worst offenders could be fined 150 per cent of their weekly income.
That means drivers who earn the average UK salary of £28,000 could face a fine of just under £700 if they are caught driving at 101mph or above on the motorway, or 51mph or above in a 30mph zone.
However, the minimum fine of £100 and three points will still remain and the same number of points or disqualification will apply as before, something that Senior Partner Neil Davies is keen to emphasise.
The new guidlelines explained
"There has been a great deal of misreporting surrounding the change in penalties for speeding offences, however the truth is that the maximum fines for speeding have not changed; the maximum fine for speeding on a road remains as £1000 and for a motorway £2,500," explains Mr Davies.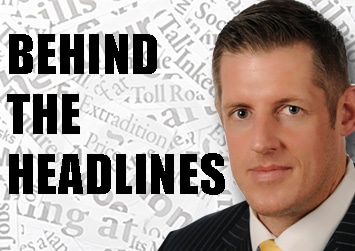 "What has changed is that as of 24th April 2017, magistrates have been given new guidance on how to calculate what fine they should actually give motorists for the most serious offences.
"By way of example, for speeds of over 101mph on a motorway the magistrates were previously guided to impose a fine equivalent to 100% of a person's weekly income (after tax) and the new guidance is to impose a fine equivalent to 150% of a person's weekly income (after tax), but this will remain subject to the maximum penalty.
"This will not have an impact upon most motorists who commit more minor speeding offences (marginally above the speed limit) and the availability of speed awareness courses and fixed penalty notices (£100 and 3 penalty points) will remain unchanged.
"Equally a person who pleads guilty to an offence at the earliest stage at court will still get 'credit for a guilty plea' by way of a 1/3 reduction in any fine, meaning that honesty will still remain the best policy for those charged with speeding offences.
"What the change in this guidance certainly does do, is signify a change in the approach that the courts will take to the most serious speeding offences and that the worst speeding offenders will be punished more harshly. From a public safety perspective and perhaps for most responsible drivers this will make sense."
Why Choose Us
Ranked in the top 20 law firms by Trustpilot
Nationwide Legal Coverage
Free Consultation
Fixed Fee Terms
Competitive Rates
Flexible Payment Plans
Trusted Legal Care
UK's Leading Motoring Solicitors
We have been successfully representing clients in motoring courts nationwide
Contact us for a free consultation, our expert solicitors will be able to discuss your case and advise on legal options.
Birmingham
Bradford
Bristol
Carlisle
Cardiff
Chelmsford
Huddersfield
Hull
Manchester
Liverpool
Leeds
London
Newcastle
Norwich
Nottingham
Sheffield
Request free consultation