Tough new penalties for mobile use while driving apply from March 1st
4.8 out of 5
Our customers rate us
"EXCELLENT"
AS SEEN ON

21.02.2017
Tough new penalties for mobile use while driving apply from March 1st

Stiffer penalties for motorists caught using mobile phones will come into effect on March 1st as part of a national crackdown.
Drivers caught using mobile phones are currently given three penalty points and a minimum fine of £100; but under the new rules, drivers can expect to receive stiffer penalties with six points on their licence and a £200 fine.
The current law
The Road Vehicles (construction and use) (amendment) (no. 4) Regulations 2003 came into force on December 1, 2003 making it illegal to ride a motorcycle or drive using hand-held phones or similar devices.
The rules are the same if you're stopped at traffic lights or queuing in traffic and it is also illegal to use a hand-held phone or similar device when supervising a learner driver or rider.
What are the changes in the law?
From March 1 2017, drivers will receive six points on their driving licence and receive a £200 fine while motorists will no longer be offered the opportunity to go on a driver awareness course.
Not only will those caught get a £200 on-the-spot fine, but if they are caught twice and accrue 12 points they will automatically appear in court and face a fine of £1,000 and a driving ban of at least six months.
The consequence of this for new drivers, who by law have their licence revoked (and have to re-sit their theory and practical driving test) if they accumulate 6 points within the first 2 years of driving, is that they would lose their licence for ONE single offence of using their phone while driving.
Equally there are also consequences for all drivers who are liable to be disqualified from driving for a minimum of 6 months if they accumulate 12 penalty points for three years (commonly known as "totting up"), as with a single offence of using a mobile phone you will be half way to your allowance for a whole 3 years or for those already on 6 penalty points, using your mobile phone whilst driving would see them disqualified for 6 months on the grounds of "totting up."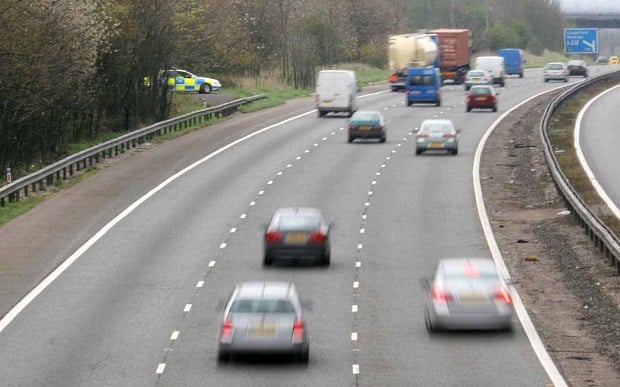 When can you use a phone in your vehicle?
If you're the driver, you can only use your phone in a vehicle if you need to call 999 or 112 in an emergency and it's unsafe or impractical to stop or if you are safely parked.
Can I use a hands-free device when driving?
You can use hands-free phones, satellite navigation systems and two-way radios when you're driving or riding. But if the police think you're distracted and not in control of your vehicle you could still be considered to be committing another offence such as driving without due care and attention or not being in proper control of a motor vehicle, both of which would also attract a fine and penalty points.
Why Choose Us
Ranked in the top 20 law firms by Trustpilot
Nationwide Legal Coverage
Free Consultation
Fixed Fee Terms
Competitive Rates
Flexible Payment Plans
Trusted Legal Care
UK's Leading Motoring Solicitors
We have been successfully representing clients in motoring courts nationwide
Contact us for a free consultation, our expert solicitors will be able to discuss your case and advise on legal options.
Birmingham
Bradford
Bristol
Carlisle
Cardiff
Chelmsford
Huddersfield
Hull
Manchester
Liverpool
Leeds
London
Newcastle
Norwich
Nottingham
Sheffield
Request free consultation